Experts on Trust – Digest of Trust and Censorhip in Online Media #3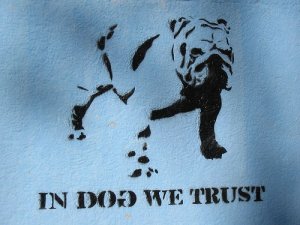 This week's issue of themashazine's Trust Digest covers book censorship, traditional media and the trust problems they face according to the Harvard Nieman report, growing online censorship in southeast asia and really stupid doctors who publish private patients data on facebook.
Doctors share private patient information on Facebook
A report of the American Medial Association shows frequent cases of Docors and Doctor Trainees sharing private and confidential patient information online. They publicly discuss details, ten percent of these dicussions were detailed enough so that patients could be identified (or even full names were used).
Books and censorship
The American Library Assoication published the "Manifesto of Banned Books" on book-censorship in the US. The Wall Street Journal reports on the upcoming "Manifesto of Banned Books Week"
Books, privacy and censorship are also a hot issue in the still ongoing rants on Google Books. It's funny how Businessweek writes on "the Europeans" and the "european" position.
Online Censorship in Southeast Asia
Online censorship is not a chineses problem only. Malaysia, Thailand and Vietnam are not that efficient and don't have such big budgets to spend on censorhip, but they are the leaders in growing cencorship initiatives in Southeast Asia, reports Wallstreet Journal. Singapore, Indonesia and Philippines (with still record breaking mobile usage rates) on the contrary behave more and more liberal.
Traditional Media keep loosing on Trust
Techdirt quotes Nieman Reports: The truth is the Internet didn't steal the audience. We lost it. Today fewer people are systematically reading our papers and tuning into our news programs for a simple reason–many people don't feel we serve them anymore. We are, literally, out of touch.Today, people expect to share information, not be fed it. "
Teleread covers the same discussion: "oday, people expect to share information, not be fed it. They expect to be listened to when they have knowledge and raise questions. They want news that connects with their lives and interests. They want control over their information. And they want connection—they give their trust to those they engage with—people who talk with them, listen and maintain a relationship."
Gnovisjournal covers a recent survey by Pew Research Center for the People and Press on the Anti Trust Factors in Traditional Media.
And here is the original Nieman Report: Why the News Media Became Irrelevant — And How Social Media Can Help
Marketing trust
Another interesting article on marketing trust: ""Companies as diverse as McDonald's, Ford, and American Express are revamping their marketing to win back that most valuable of corporate assets" The asset they are referring to is consumer trust."
Do you trust your eyeballs?
Makezine presents wearable eyeballs as an augmented reality gadget. They are looking for monsters in your environment only they can see…
Trust Exchange Research
Read all about the research on trust in online media on our background pages.
Don't miss anything by following the Tag "trustex" on indiekator.com